1301 Gilbert St Suite C2
Iowa City, IA 52240
eyewear@mcdonaldoptical.com
M, Tu, Thur, Fr: 10am-6pm | Wed: 10am-7pm | Sat: 10am-3pm | Sun: closed
Ready to get started? Click here to schedule your eye exam at our Gilbert St location.
Access the required forms prior to your visit at McDonald optical here.
"Life gives you signs every day; if you can't see them, you might want to wear glasses."
An Iowa City Eyeglasses Store And Optometrists Who Care
For more than 62 years, McDonald Optical has been the premier optical center in Iowa City. We are an award-winning family-owned business started in 1956 by Alfred McDonald. Two of Alfred's sons, John and Don, took over the business in 1988 following Alfred's retirement. Reid McDonald, John's son, is now the third-generation owner and is committed to the family tradition.
Our office is on the east side of the Iowa City Marketplace. McDonald Optical is focused on providing only the highest quality products paired with individualized customer care. We take time to get to know you and understand your visual demands so we can provide truly personalized care.
What People Are Saying About Our Eye Doctors and Eyeglasses Store
"ALWAYS A WONDERFUL EXPERIENCE. Top notch service and high quality products evrey time I visit. Very clean and beautiful store downtown. I'm so glad to have found them when I moved to Iowa City."
"ALWAYS GREAT SERVICE. McDonald Optical takes care of customers as you would expect a local business, courteous and always willing to go the extra step to make customers happy."
"The support staff was very personable and took care of the billing in quick order. I feel both people that I dealth with did the ver ybest they could to take care of me. I was very happy with how everything was handled."
"The care you get at McDonald Optical is personal and thorough. I know I can trust them ot take care of me and my family's eye care needs."
Eyecare Services In Iowa City
When you visit McDonald Optical, you'll get the highest quality of care possible. For routine needs, vision improvement, or to schedule an eye exam, talk to our team today.
Specific, intensive, and dedicated eyecare therapies from trusted local optometrists.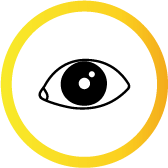 Binocular Vision Disorder affects over 60 million people in the United States.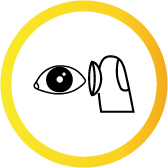 Our wide-ranging selection and expert guidance will find the right fit for you.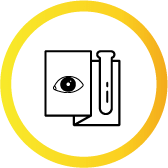 If you have Type 1 or Type 2 diabetes, your vision could begin to suffer as a result.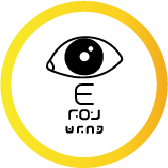 Staying on top of your ocular health is an important part of overall wellness.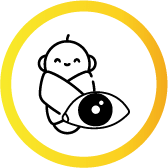 We'll give you and your child the eyecare you both deserve that will last a lifetime.
Eyecare Services For Everyone
View all of the different services we provide
We continue our tradition by offering our customers "Eyecare & Eyewear as individual as you" while providing a unique optical experience.