Iowa City: Where It All Began
Alfred McDonald set up a little eyeglasses shop in downtown Iowa City over sixty-five years ago. Now we're in our third generation of McDonalds, and over the years, our family and our business aren't the only things that have grown; so has our relationship with our customers.
Early on, Al approached his optical business with the idea that you never, ever, take a customer for granted. We've found, even today, that's as true as it was back in 1956. And we don't just say it—we believe it, too.
Because at McDonald Optical, it's not just about getting everyone in and getting everyone out. It's about meeting the customer, meeting you, and seeing what your needs are. What's your style? What kind of frame repair would work best for you? Even if you just need something as simple as advice before an eye exam, come on in. We're here for all our customers—we're here for you like we have been for sixty-five years, and like we hope to be for many more to come.
The Value of an Eyeglasses Store
Since 1956, we've set ourselves apart by offering customer services you can't find anywhere else.  And to this day, we're intent on delivering the best optical experience for you, both the one in the store and the one you'll carry with you every day after you leave.
Research
After 65 years of business, we've had time to learn—and time to learn how to learn. So let us put what we know to work for you and your family.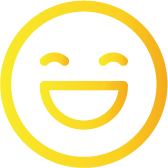 Happy Clients
Surprising and keeping our customers happy with new, innovative, and reasonable eye care and eyewear services is what we've been doing for a long, long time.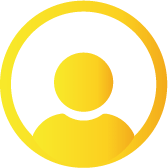 Personalized Design
You are our most important customer. No matter what it takes, we want to get you the eye care and eyewear you deserve quickly, expertly, and just right for you.
What Our Clients Say About Our Eye Doctors and EyeGlasses Store
"ALWAYS A WONDERFUL EXPERIENCE. Top notch service and high quality products evrey time I visit. Very clean and beautiful store downtown. I'm so glad to have found them when I moved to Iowa City."
"ALWAYS GREAT SERVICE. McDonald Optical takes care of customers as you would expect a local business, courteous and always willing to go the extra step to make customers happy."
"The support staff was very personable and took care of the billing in quick order. I feel both people that I dealth with did the ver ybest they could to take care of me. I was very happy with how everything was handled."
"The care you get at McDonald Optical is personal and thorough. I know I can trust them ot take care of me and my family's eye care needs."
We continue our tradition by offering our customers "Eyecare & Eyewear as individual as you" while providing a unique optical experience.