At McDonald Optical, we strive to provide products that appeal to ALL of our customers. We're proud to offer our own McDonald Optical private label frame brand! These frames are made only from the finest quality materials and come in many stylish shapes, colors, and sizes. We would only put our name on the very best quality products. We're excited to offer these frames at an incredible price that start at $95 for the frame and single vision lenses with anti-reflective treatment…this is a super value for the quality that these products are made of. Progressive (no-line bifocals) start at $175 for the complete frame and lenses which also include anti-reflective features.Don't miss out on all the great products we offer and check out the incredible styling that we developed in our own McDonald Optical collection!

Ørgreen Optics is a global eyewear brand born and based in Copenhagen. From our handmade frames to our full-service flagship shop, we approach the art of eyewear holistically, focusing on customer care and superior quality. In our pursuit of the best, we strive to build a community of makers, vendors, and customers who choose to believe in quality as a foundation for good design.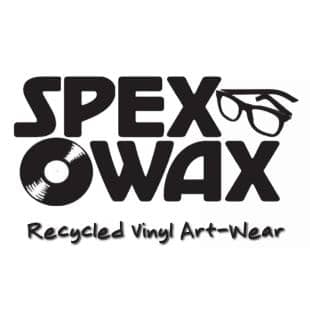 Each pair is unique - just like you!
Spexwax frames are handmade in San Diego out of recycled, unplayable records. The styles are electric and unique – reminiscent of the records they're made from! We are the only Spexwax dealer in Iowa and one of only two dealers in the Midwest.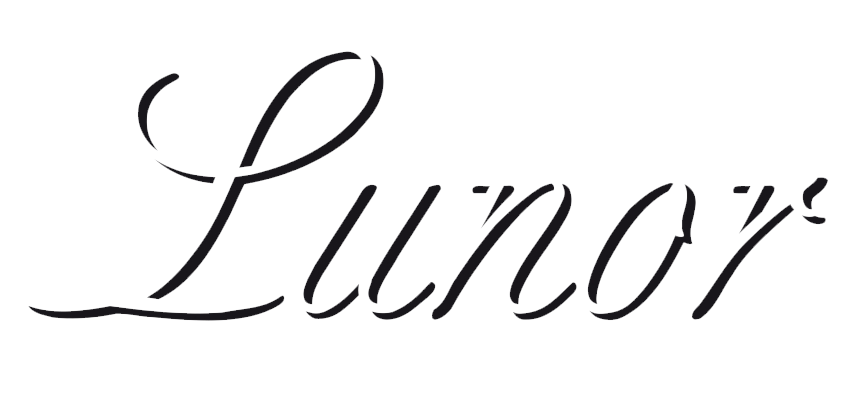 LUNOR,THE GLASSES MANUFACTURER FROM THE BLACK FOREST
As a family company, we work every day to make glasses of the highest quality for sophisticated people around the world. Our designers take their time to meticulously develop classic designs and technical finesse. That is why some of our product lines have decades of history at Lunor. The spectacle makers at our manufacturing facilities in southern Germany and Japan as well as our very own workshop in the Black Forest produce elaborate craftsmanship. This craftsmanship continually inspires the best opticians and our customers across the world with the typical Lunor quality and our dependable service. With this success comes responsibility, and for many years we have been committed to sustainable solutions and absolutely fair production conditions. In 2018, our efforts made us the first company in the industry to be 100% climate-neutral.

TOM FORD is the first true luxury brand of the 21st century and places a priority on delivering the highest quality product and the greatest standard of service.Tom Ford eyeglasses are cherished for their ageless design and their magnificent combination of vintage allure with current refinement. Each pair of Tom Ford shades and bifocals is made in Italy utilizing top-quality materials and maticulous attention to detail. A subtle "T" along the hinges and "TOM FORD" imprinted on the earpieces make each pair conspicuous as a unique pair of Tom Ford eyeglasses.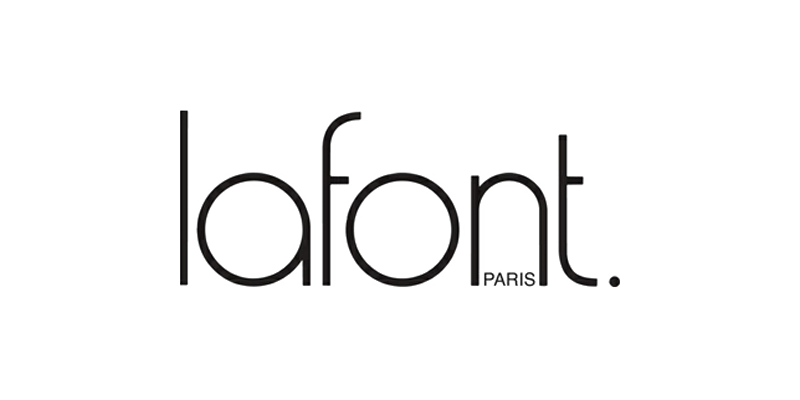 Superb Parisian optical eyewear with over ninety years of experience
Unparalleled expertise with an emphasis on elegance and strong family values – all backed by a name you can depend on: Lafont. Glasses hand made in France, making Parisian chic accessible worldwide. Style and comfort in everyday use. A pair of glasses is not just an accessory; it provides the first hint of an individual's personality. The wearer must enjoy a frame and feel that it is completely consistent with his or her look and mindset. A great pair of glasses, with all its detail and complexity must above all be an extension of the individual.Lafont eyewear collections all have one thing in common: a subtly rebellious, discreetly avant-garde touch of refinement. Over 200 colour combinations and a selection of unique mix-and-match materials: tartan or Liberty print fabrics sandwiched between two sheets of acetate, panther designs, horn and tortoise shell. Each frame is full of surprises! A deep rooted heritage of French culture and tastes is seen through the works of art created in the workshops of Jura.Parisian Flair – For over 90 years good taste and a certain "je ne sais quoi" have been the hallmark of the Lafont brand, its boutiques and of course their distinguished creations.
PRODESIGN is the pioneering eyewear company founded in Aarhus, Denmark in 1973. Today, after more than 40 years in the industry, ProDesign continues to deliver fresh and dynamic eyewear concepts that combine functionality and visual expression while remaining true to our Danish design heritage.

LA MAISON SANDRO, THE ELEGANCE OF DISCRETION
Known for its clean lines and sophisticated aesthetic, Sandro is a leading accessible luxury parisian brand featuring refined and versatile men's and women's collections. Evelyne Chetrite, founder and creative director since 1984, developed a new women's aesthetics: modern and sophisticated with a hint of androgyny. In line with the Sandro sensibility, Evelyne's son, Ilan, lauchned Sandro Homme in 2008 focusing on revisted classics with a modern twist. Today, Sandro has over 700 points of sale worldwide.

From the start, Dolabany Eyewear's core belief has been that eyewear should be fitted and sold in a professional and personalized environment by eye care providers. Therefore, we do not sell to "big-box" chain-stores, nor do we allow our brands to be sold on the internet. We are continuously working to keep our brands exclusively available through brick & mortar locations. Furthermore, we encourage and redirect brand inquiries from the consumer to our independent partners listed in the Store Locator. We are determined to protect the independent eye care professional and the consumer alike.These values go hand-in-hand in designing high-quality, fashionable eyewear. Our brands are produced with premium materials and exceptional workmanship. For example, our retro models are made the old-fashioned way – using high-quality acetate, real rivets, and multi-barrel hinges. Our unique designs are always at the forefront of eyewear fashion, implementing new materials and concepts, such as our latest collection frames made with TR-90 material which is extremely lightweight, durable, and hypoallergenic. This material can be found throughout our collections adding function to fashion.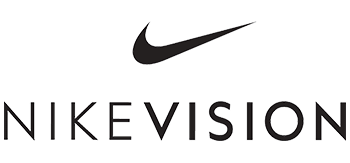 Nike has revolutionized athletic footwear and sportswear. Nike's vast range of products includes specialized training gear, footwear, apparel, accessories, and sports equipment. Through innovative products, advertising, and sponsorship of teams and athletes, Nike has become a leader in the sportswear industry and one of the world's largest brands.Nike Vision eyewear brings the same inspiration and innovation to athletes with product that helps them See Sport Better ™. Product is developed for each category of sport within Nike, which are sport inspired and for the athlete in everyone, from lifestyle sunglasses to ophthalmic frames.
What sets Maui Jim apart from other brands is our unique ability to combine industry-leading technology, the culture and spirit of Hawaii, and all the benefits of an independently owned business.View the World Through Different Eyes – The harsh glare of the Hawaiian sun is what inspired us to design a lens that not only shields the eye, but also improves the color, clarity, and detail of the world around. Designed with your comfort in mind, our PolarizedPlus2® technology reduces the impact of the sun's harsh glare while offering relief from a number of long-term health risks. With lens materials and colors for every condition, the view's better from here!

Elegance with a splash of flair.
Crafted for the modern woman with fashion and functionality in mind.Kate Spade eyewear offers fashionable and functional choices for women to express themselves. Whether you're looking for a classic design, a playful print, a bold hue, or any combination of the three, Kate Spade New York reimagines the classics with a little more color, so you can live more joyfully.

BE YOU, BE WOOW DARE THE WOOW FILTER - SEE LIFE THROUGH WOOW
WOOW is the banner for those who are not afraid to stand out and push their limits: STAND OUT, BREAK FREE, NO GENDER… concepts with strongly evocative names that will surprise people!A quest for freedom and the spirit of offbeat chic permeates the entire collection: pronounced shapes combined with end pieces that seem to pop out of the frame for a wider view; unexpected cut-outs invite you to broaden your field of vision… and your possibilities!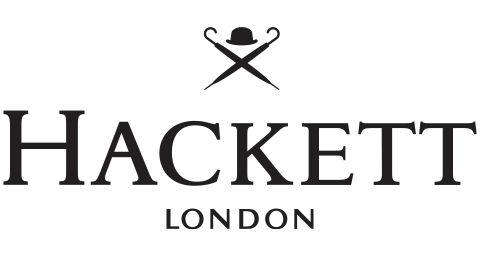 CRAFTSMANSHIP AND THE QUEST FOR THE PERFECT FIT
Enter stage right; Hackett Bespoke Eyewear. Handcrafted from the finest acetates and meticulously tailored for fit, our bespoke ophthalmic collection fully embraces the classic aesthetic. Style concedes to timelessness, trends are not acknowledged. Here time slows down to collect, not recollect. So come and join us as we endeavor to create future optical classics.
...and Many more unique collections
Looking for more From Our Eyeglasses Store?

We continue our tradition by offering our customers "Eyecare & Eyewear as individual as you" while providing a unique optical experience.